TALKING TO FAMILY ABOUT MPS I
Talking to your family about MPS I
Although you may feel you can't control MPS I, you can do something to help control how the condition impacts you and your family. One way you can take back control is by talking about MPS I. The following tips may help you when talking about MPS I.
Be open to talk about your needs
You may find yourself worrying about the needs of others, but make sure you also cater to your own. Don't be afraid to ask others for help, or to honestly tell them how you feel—it's okay to be assertive.
Don't be embarrassed to ask your healthcare team questions if you need more information or if there's anything you don't understand. Try asking them to explain it in different words or try repeating what your doctor has told you, to make sure you've understood.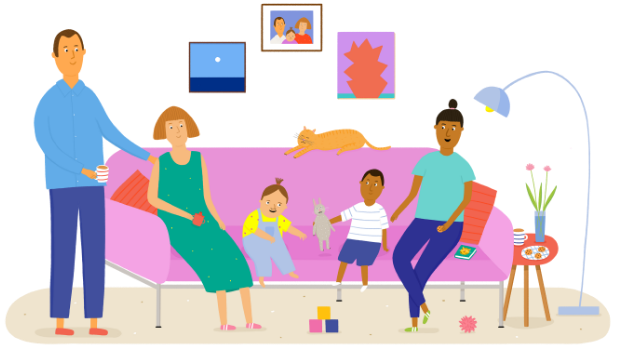 Because MPS I is genetic, you want to ask family members to consider getting tested. Family screening can help your family members quickly find out if they have, or are a carrier for, MPS I. This will put them in the best position to start managing the condition promptly, if they need to. Speaking to a genetic counsellor can be beneficial; helping people understand what you are going through allows them support you.
Be honest and open with your children
If you're a parent of a child with MPS I, you may feel you want to conceal information from them to avoid causing unnecessary anxiety. However, being honest and open can be helpful:
Medical procedures and/or laboratory testing can be confusing, so make sure you explain to your child why a procedure is being performed, who will be doing it, and what will happen
Speak openly with your children about what MPS I is and how it affects people,
so that they know how to speak to their friends about the condition
Some people may not be kind to those living with MPS I, so it's a good idea to prepare your children for teasing and how to handle any conflict with their peers
MPS I, mucopolysaccharidosis type I.